The 133rd China Import and Export Fair opened in Guangzhou on the 15th and will be held in three phases until May 5th. This Canton Fair is the first time that it has been fully held offline after the outbreak of the new crown epidemic. The exhibition area and the number of exhibitors have reached record highs.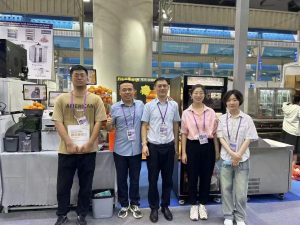 The gathering of thousands of businessmen reflects the accelerated release of China's economic vitality. As the "weather vane" and "barometer" of China's foreign trade, the Canton Fair is known as "China's No. 1 Exhibition" because of its longest history, largest scale, most complete range of commodities, the largest number of visitors, and the best transaction results. The comprehensive resumption of the Canton Fair will create new opportunities for the world to build a safe, reliable and efficient supply chain, share the dividends of the Chinese market in the same direction, and promote the common prosperity and development of the world economy.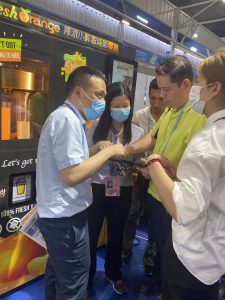 This year's Canton Fair is the largest in history, with new pavilions, excellent structure and good quality as the biggest features.
Changzhou New Saier Packaging machinery co. Ltd. participated in the exhibition with a new product of intelligent vending machine ,fresh orange juice vending machine, soft ice cream vending machine, coffee vending machine and so on, which can be customized for various application scenarios. Previously, the company's domestic and foreign sales ratio was 9:1, and now it is focusing on expanding overseas revenue: in the United States,Europe and Mid-east, the sales team is actively seeking orders.