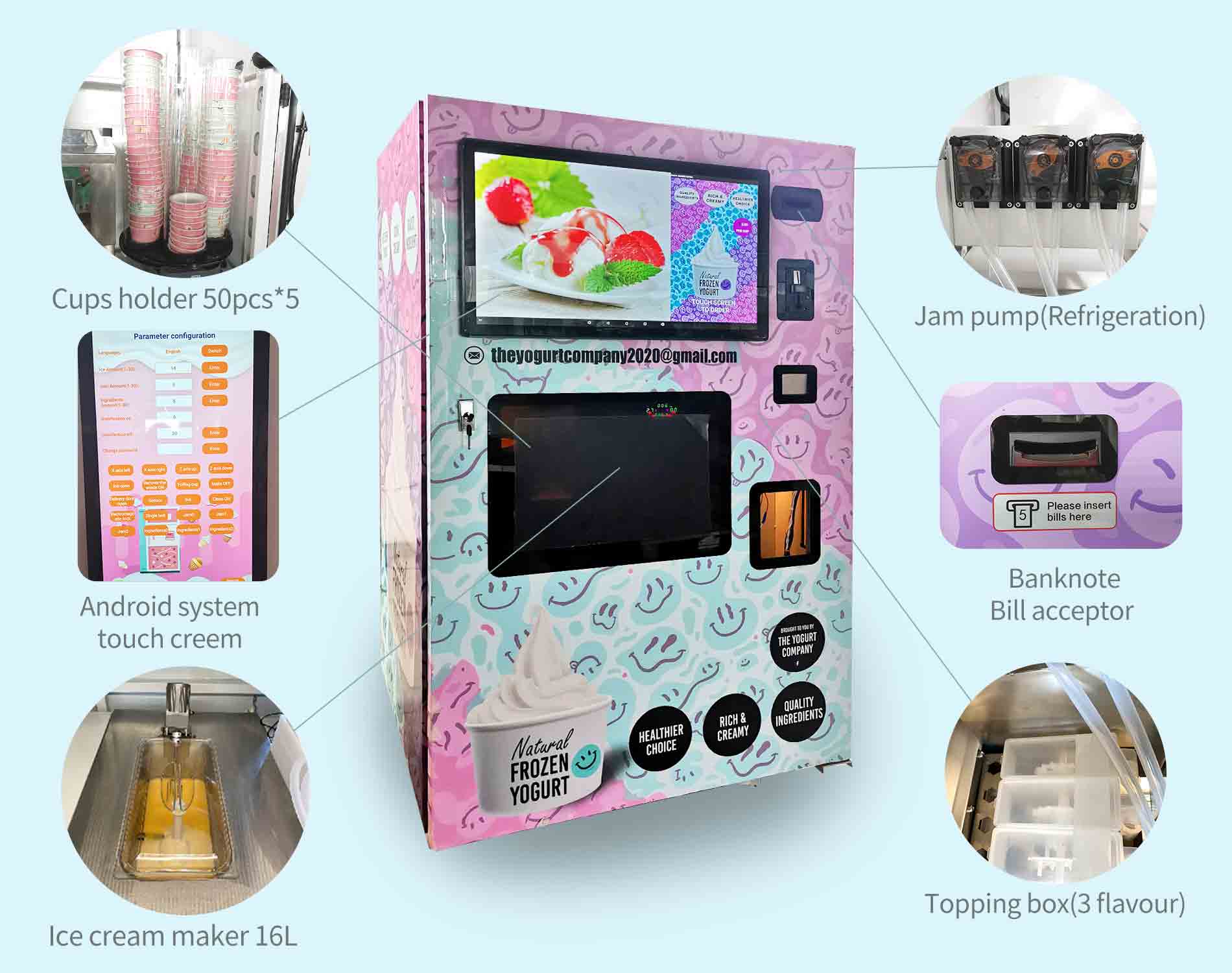 Ice Cream Vending Machine
Customized services, Multiple payment methods
Any combination of various flavors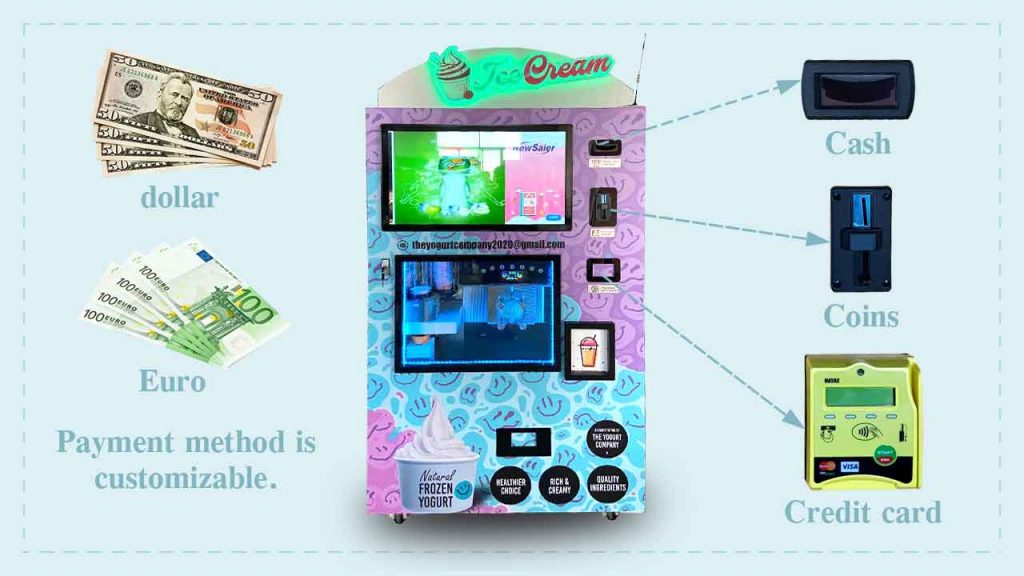 NEWSAIER
Soft Ice Cream Vending Machine
---
Due to the small size of ice cream vending machines, the selection of points is diversified, and high-traffic vending machines such as schools, subway stations, shopping malls, communities, and office buildings can be deployed.
The ice cream vending machine has more advantages in the arrangement. It can lay an effective channel network, cover the target users and shorten the distance with consumers.
Cloud synchronization, data checking at any time, one-click replenishment, filling, one-click cleaning, automatic switch machine, automatic insurance, material shortage warning, fault reporting... easy operation.
Information
This is the 1st item
This is the 2nd item
---
Attractive appearance: Colorful design with catch much attention.
Big Touch Screen: 23.6 inches LCD touch screen.
Payment System : Accept Banknote, coin, Alipay, Wechat and Credit card.  
Easy to manage:remote control.
---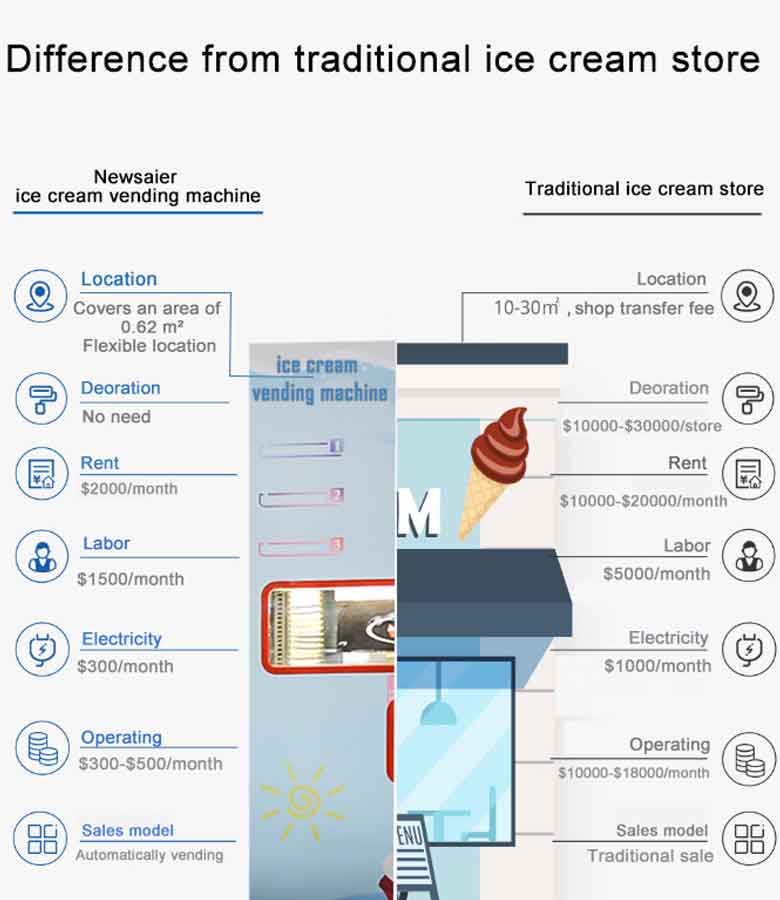 NEWSAIER
Ice cream vending advantages:
---
1. Fully automatic, unattended
24h full self-service unattended system, no labor cost.
2. High expansion rate
Newly upgraded puffing pump, high puffing rate, output increased by 30%
3. Intelligent management platform
Intelligent background management, remote monitoring of machine conditions, easy control of sales, and real-time viewing of sales data.
4. Energy saving
The selection of international brand compressors, supplemented by Xuzhong's exquisite craftsmanship, greatly shortens the ice cream forming time and saves energy.
Soft ice cream vending machine
Machine size
950*1000*1800MM
Taste of auxiliary Materials
3kinds of jam 3 kinds of topping
Total power
1500W
Touch screen
23.6 inch or 32 inch
Language
All main languages availabe
Payment methods
Coins and notes acceptor,credit card