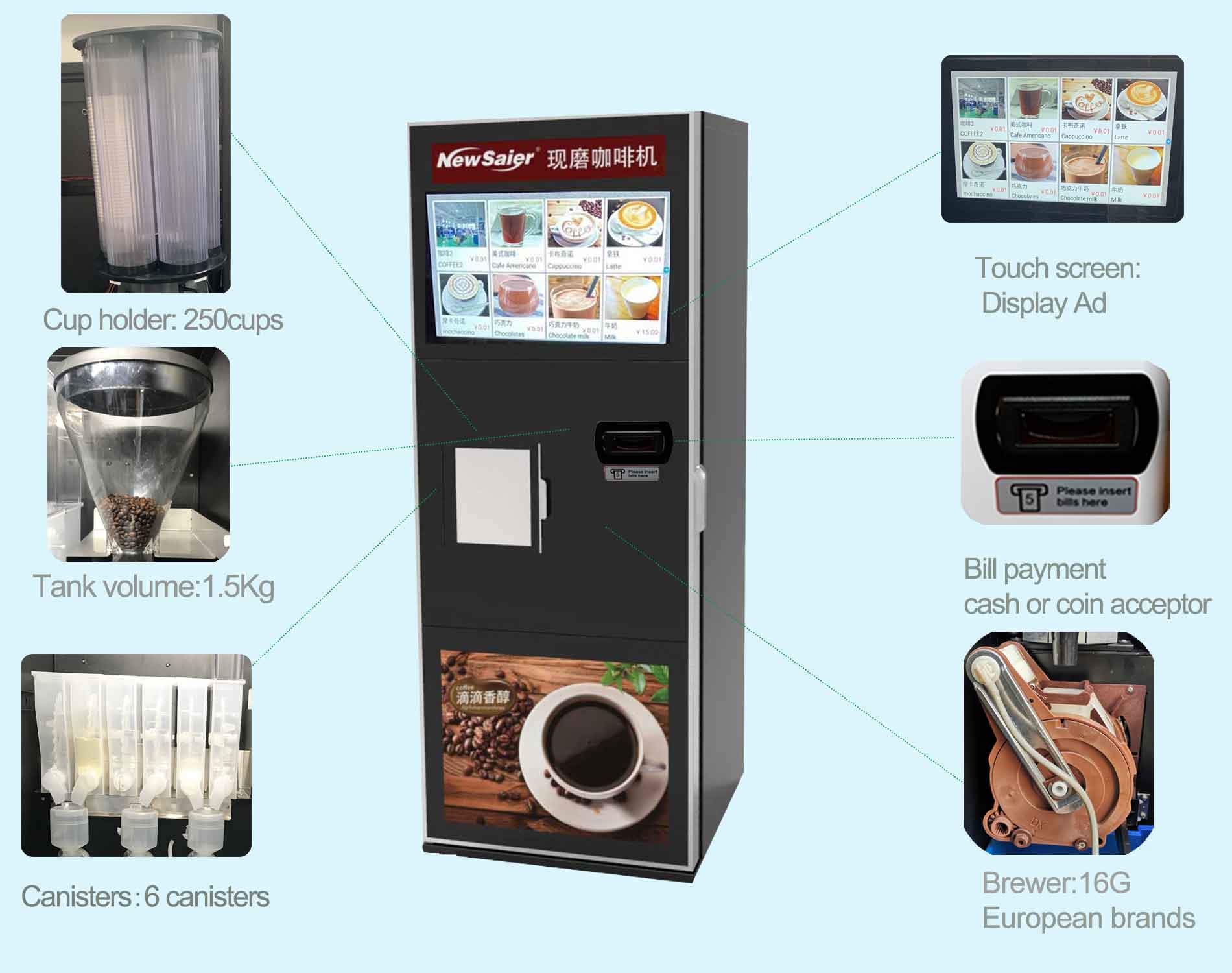 Coffee Vending Machine
Coffee vending machine realizes free deployment of various coffee flavors
Ground Coffee
NEWSAIER
Automatic coffee vending machines include the following functions:
---
Program settings: The program settings are roughly the same for a fully automatic coffee machine, such as cup volume control, temperature control, and coffee bean dosage adjustments.
Cleaning function: The parts of the automatic coffee machine are detachable. After use, you can disassemble the detachable part for cleaning. The coffee machine that cannot be disassembled can be cleaned by yourself.
Digital intelligent control: the automatic coffee machine adopts digital intelligent control, and the LCD screen of the coffee machine can display the working status at any time.
Features
---
Variety of flavors Types: Italian coffee, American coffee, cappuccino, latte, mocha, instant coffee, milk chocolate, hot milk, hot water, black tea, milk tea and more than 20 kinds of beverages
Automatic cleaning: One-key operation, automatic cleaning
Payment System : Accept Banknote, coin, Alipay, Wechat and Credit card.  
Easy to manage:remote control
---