This time our factory participated in the first offline Canton Fair since the epidemic. The scale of the Canton Fair is huge, and a new pavilion has been established for this purpose. There are as many as 3.55 million exhibitors, and foreign customers are coming one after another.
This time we brought our hot-selling juicer. This juicer can work for more than 8 hours without peeling and does not affect the taste of orange juice. This juicer is also very popular at the exhibition, and There are customers who want to place an order on the spot.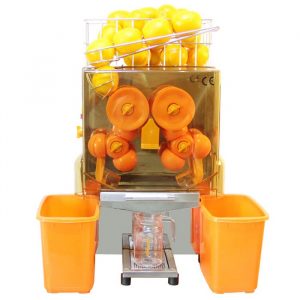 In addition, there is our coffee vending machine. This coffee vending machine integrates hot and cold. It is also the most popular "star product" in our exhibition at the exhibition. It can sell about 80 cups of coffee almost every day. Whether you are a merchant or a foreign customer, you must stop by and have a cup. Our coffee vending machine has a small footprint, fast cup delivery, and freshly ground coffee with a good taste. If you are interested, please feel free to contact us.
In addition, we also have our orange juice vending machine, lemon machine, sugarcane machine, these products are also very popular, we also sincerely hope that more and more customers will come to China to play and visit our factory!