With the development of globalization, China is getting closer and closer to the rest of the world in all aspects. NEW SAIER fresh squeezed orange juice vending machine not only brings healthy, delicious and nutritious freshly squeezed pure orange juice to Chinese people, but also goes abroad to serve friends who love health and deliciousness all over the world.
In 19 years, the Hengchun Fresh Orange Juice Machine Project adjusted strategy and policies to accelerate the globalization strategy. Increased foreign trade promotion and foreign trade team, and achieved remarkable results.
Recently, customers from different countries such as Saudi Arabia, Portugal, Switzerland, and the United States came to inspect the Hengchun fresh orange juice venidng machine project. And contracted more than 200 machines in the Middle East and South America.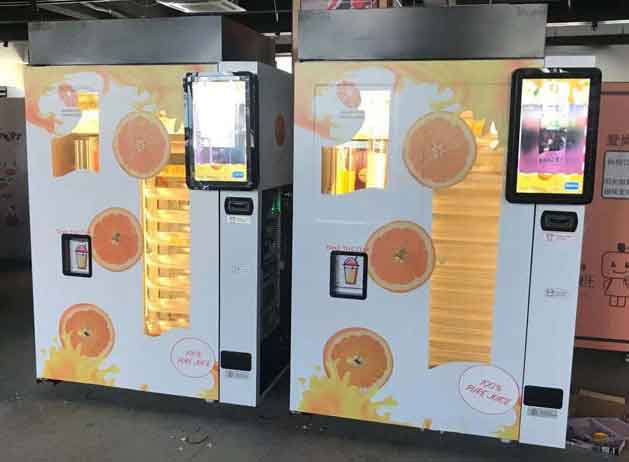 The NEW SAIER fresh squeezed orange juice machine project has won unanimous praise from foreign customers, and a large number of customers are old customers. The Hengchun fresh squeezed orange juice machine has achieved customer peace of mind in terms of machine stability, core technology updates, and qualification certificate processing. Worry-free operation.
In order to solve the local use of overseas customers, NEW SAIER has successively passed the international standard Swiss SGS system, European CE, Saudi SASO, Saudi IEC, China CQC and other qualification certifications.
NEW SAIER's core juice extraction components adopt the internationally leading "whole fruit extraction" juice extraction technology, which not only increases the juice yield to 70%, but also the modular production of components, which makes the stability of the machine reach the industry-leading level. In addition, in 2016, NEW SAIER reached a strategic cooperation with a well-known domestic group, using a complete and professional assembly line, a strict quality control system, and after hundreds of thousands of inspections and verifications, the military quality of NEW SAIER fresh squeezed orange juice machine is guaranteed, making it far in the world Friends everywhere can operate with confidence.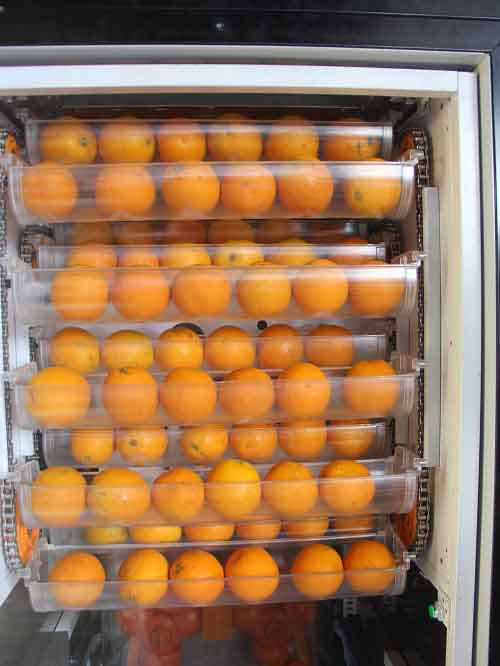 Every time the trust of customers is a better motivation for NEW SAIER fresh squeezed orange juice machine. In 2020 NEW SAIER fresh squeezed orange juice machine will accelerate its globalization strategy. We will strive for perfection in all aspects of the fresh orange juice machine, and we must increase publicity, so that people all over the world can drink NEW SAIER pure orange juice. Let NEW SAIER fresh squeezed orange juice machine conquer consumers around the world and escort their health.