When coffee has become a daily necessity for many people, life will feel incomplete without one or two cups of coffee every day. Although everyone has different coffee habits, when is the best time to drink coffee?
Coffee after breakfast: In general, coffee is best in the morning, but be sure to remember to drink coffee after breakfast. Coffee can stimulate gastrointestinal motility and improve laxatives. Drinking this effect at other times of the day has little effect.
At the same time, the caffeine contained in dairy-free and sugar-free black coffee can drain and diuretic, expel excess water from the body, and help eliminate facial and eye edema. In addition, caffeine promotes metabolism, accelerates fat breakdown, and also temporarily suppresses appetite.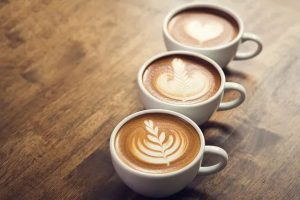 Choose New Saier Fresh ground coffee vending machine, whether it is coffee beans or coffee powder, you and your customers can drink mellow and delicious coffee in a very short time, and instantly restore the state of full blood.
Drinking coffee at work: When the body produces less cortisol, the caffeine effect is stronger with a cup of coffee, which is about three to four hours after waking up, in other words, between 9 am and 11 am Time to drink coffee to refresh the effect is better. Refresh your mind, increase your productivity, focus and energize to meet challenges at work.
Choosing New Saier automatic coffee vending machine means choosing stable quality control. A good automatic coffee machine is that after adjusting to a satisfactory taste, the taste can be fixed as a parameter and recorded in the coffee machine, so that even if different personnel operate the automatic coffee machine, they can still maintain stable and consistent coffee with excellent taste. build quality.
Coffee after lunch: Whenever you feel drowsy after lunch, that's because your body is starting to digest it. So drinking coffee after lunch (about two or three o'clock) can not only eliminate fatigue, but also a little caffeine and sugar can make you more refreshed and more physically supportive for the next few hours!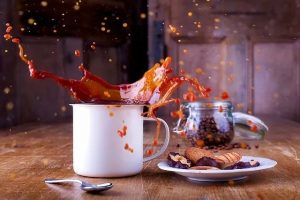 Choose New Saier Fresh ground coffee vending machine, its built-in self-cleaning function means that the chassis can be kept in its original condition during maintenance, which can be repaired and maintained quickly and easily, as well as the replacement of machine modules, which reduces downtime to a minimum and saves a lot of money time cost.
Drink coffee before exercise: The caffeine in coffee can improve our focus, reduce fatigue, and make us more excited during exercise, prolonging the time we exercise. It can also speed up fat burning. For those sports that require endurance and high intensity (such as football and rugby), caffeine can effectively improve endurance, alertness and motor skills. At the same time, research shows that caffeine can help slow the loss of muscle strength from aging, reducing the risk of age-related injuries.
Choose New Saier Fresh ground coffee vending machine, the touch-sensitive operation panel is clear at a glance, you can directly start the operation without reading the manual, and Xiaobai can also get started directly. From coffee beans to a cup of mellow coffee, it can be done in a few minutes. It is convenient, fast and practical. Even if you have zero hands-on ability, you can still easily make a cup of mellow coffee.