Compared with other types of vending machines, young people are obviously more fond of ice cream vending machines. The sale of this type of model attracts consumers not only because of its exquisite shape and strong perception, but also because it can bring customers a surprising consumption experience.
In the product, the automatic cutting is accurate, making ice cream of various colors and shapes is easy, and the taste is also accurate to the best. In terms of interactive experience, it combines a self-service consumption model and continuously develops artificial intelligence technology to provide diverse interactive service experiences.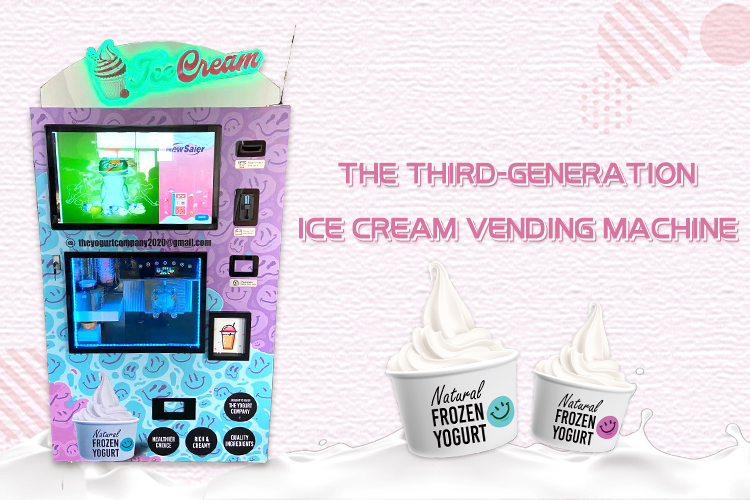 Once NewSaier's ice cream vending machine was launched, it was well received in foreign markets. In order to meet market demand, we have continuously upgraded and improved product performance in practice, and the new generation of ice cream vending machines have made the following adjustments.
Changes in the number of screens. Originally, our machine had two screens. One was mainly used for advertising and the other was used for the purchase interface. For the new design, we used a 32-inch capacitive screen instead of the original screen. The opening of the payment system and the opening of the spoon are added to the place, which not only effectively improves the space utilization of the machine, but also reduces the waste of redundant screens.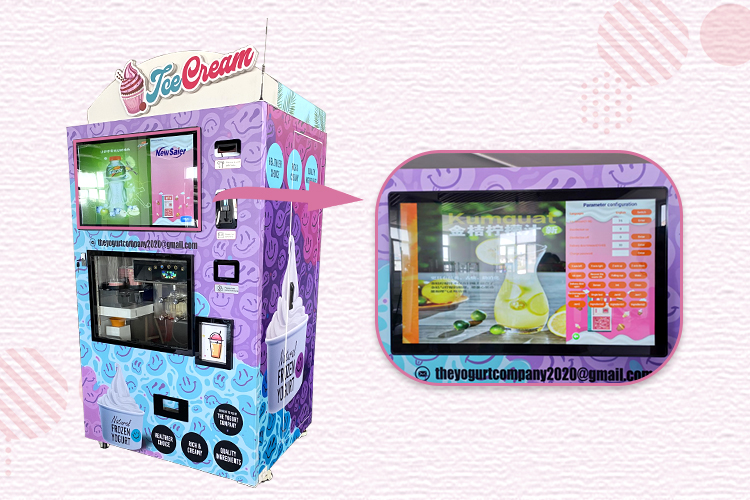 The third-generation ice cream vending machine improves the sealing on the basis of the second-generation. Completely eliminate hidden dangers of flying insects and ensure food hygiene and safety;
3. The delivery time is faster. The frame of the third-generation ice cream machine has been mass-produced. After the customer places an order, weonly        need  to install the 4G module and the payment system required by the customer. The delivery time can be shortened from the original 25 days to 15 days.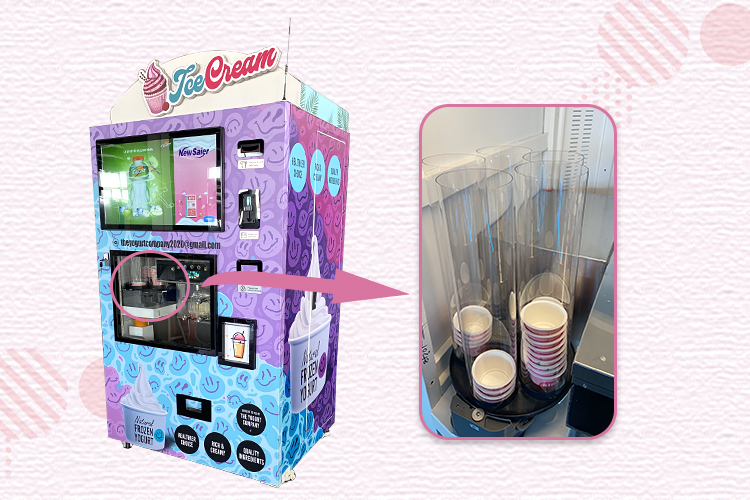 Convenient maintenance, all operations are completed on one screen, the 32-inch capacitive screen is more sensitive to the touch; at the same time, it avoids the screen damage that may be caused by the machine during transportation and reduces maintenance costs.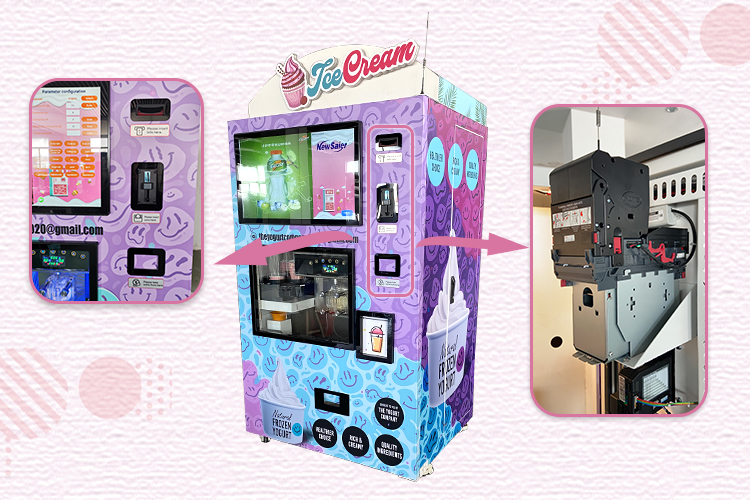 The third-generation ice cream vending machine from New Saier has made further improvements in performance and appearance, just to reduce the failure rate of the machine and improve the comfort experience of customers. NewSaier, starting from the heart.