Last month we received a professional vending machine dealer and operator from Germany. The customer currently has dozens of vending machines in many shopping malls, playgrounds, and parks in Germany. After browsing our website, he was very interested in our ice cream vending machines, especially our customizable appearance, a variety of jam and topping options, simple automatic cleaning function, high cost performance, and received professional affirmation from customers . After many technical exchanges, the customer finally decided to purchase one to test the performance.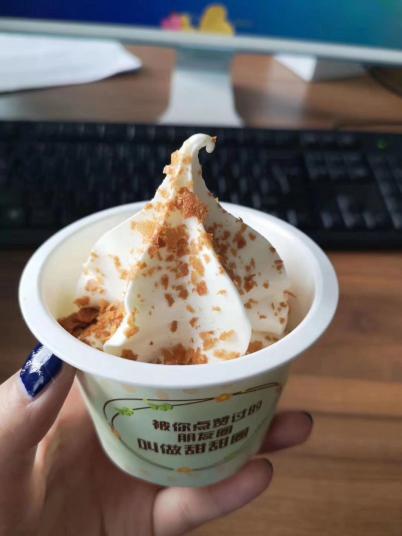 During the production process, the customer pointed out that our current 78 cups could not meet his demand for 200 cups a day, and hoped that we could find a way to help him solve it. After many discussions with the engineer, we finally proposed a plan to the customer
Set the rotating cup holder of our coffee vending machine on this ice cream vending machine. The cup holder can hold 200-250 cups, which perfectly matches the needs of customers. Customers are very satisfied with our customized service. In the later period, the customer raised the problem of storing the spoon again. The customer hoped that the spoon could be built into the machine. After many tests, our product manager designed a movable spoon holder under the mouth of the cup. While affecting the appearance, it can also ensure that the purchaser can only take one spoon at a time to avoid waste
This ice cream vending machine has been upgraded under the professional suggestions of customers and the joint efforts of our company. This is the result of joint efforts. NEWSAIER always stands on the perspective of customers, thinks what customers think, and provides customized services for each customer.