Dhems from the Philippines is my first customer to buy beverage and snack vending machines。At first, he consulted about the lemon machine, and then due to the demand of the local government, he had an order for a snack and beverage vending machine, and asked whether we had the machine.
I introduced our machine's track system, refrigeration system, working principle of the machine and back-end system.The customer watched the pictures of our machines, working videos and pictures of our factory, immediately signed a contract with us and ordered 7 prototypes.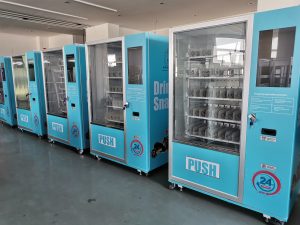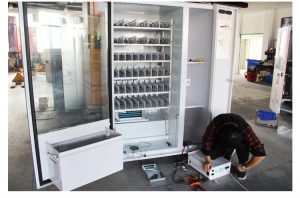 The customer paid the contract deposit on October 29, 2020, and we started preparing for production.During the period, we also conducted currency verification and receiver testing.A one-month delivery was originally planned. However, due to the lack of some parts and the impact of the epidemic, we did not complete testing and production until early December. Fortunately, the delivery time of customers was not delayed.
When the machine is produced, we immediately contact the customer's freight forwarder to book the space and arrange the trailer. The machine will be loaded and shipped to Shanghai port on November 24 and shipped to the Philippines on the 31st.According to the customer's request, the original documents of Form E, sales contract, bill of lading, packing list, and invoice were submitted.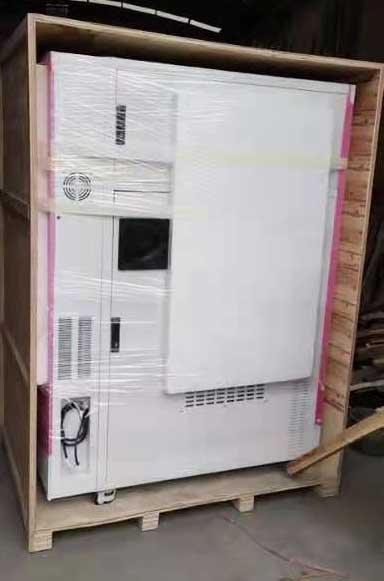 Before the machine was sent out, I had a video call with the customer to show the machine and explain how to operate and maintain it. And in the video process, some questions about the design and operation of the snack and beverage vending machine were answered.Customers also recognize our snack and beverage vending machines very much, and hope that there will be more orders after the prototype.
We hope that in 2021 our snack and beverage vending machines will be favored by more customers and exported to more countries.