Tea ceremony pays attention to warm cups and hot pots, and coffee also has these small doorways.
When coffee is poured into a cold cup, it will directly affect the entrance temperature and taste. For a perfect cup of coffee, the warm cup accounts for at least 20% of the credit.
The benefits of a warm cup
No matter how well brewed the coffee is, just pour it into an ice-cold cup, and the temperature of the coffee is instantly lowered and the aroma is more than half offset. When the coffee cup is warmed in advance, not only the heat is preserved after the coffee is poured, but the temperature of the cup is more suitable for brewing the aroma, so that the aroma of the coffee is completely released.
warmcupbest of both worlds
On the contrary, if you pour hot water into the coffee cup in advance, touch the body of the cup with your hand, and then pour out the hot water in the cup when it feels warm. The coffee injected at this time, not only the heat can be preserved, but also the temperature of the cup can help the coffee to fully release the aroma, the best of both worlds.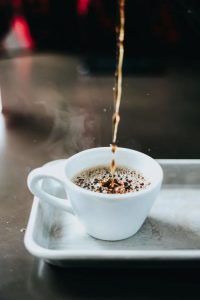 Temperature affects taste
Once the coffee in the cup has cooled, the charm of the coffee will be reduced as the temperature drops, just as it is wrong to make coffee with overheated water. The charm of coffee mainly comes from its bitterness and bitterness. Generally speaking, the water temperature that can make coffee in the best state is 70~80℃. At this temperature, the taste of coffee is the best, and the nutrients are also the most. Stable and will not break down easily.
There are many ways to warm the cup, you can put it in the dishwasher to warm it, you can also soak it in a hot water tank, or pour hot water into the cup and heat it.
New Saier bean to cup coffee vending machine escorts every cup of perfect coffee. Of course, a warm cup should be used to hold a warm cup. Although it is only a simple step, it is an indispensable key to preserving the aroma of coffee.