The Spanish customer who came into contact with our machine for the first time, then ordered a 20GP wit our orange juice machines.
The customer posted the purchase request on the platform, and then I responded to the customer's request and provided the model and information of our machine.Recommend to customers our best-selling model NS2000E-2, this machine can squeeze oranges, lemons and pomegranates. It can squeeze 20 fruits per minute and the weapon can work continuously for 10 hours without any problems.
We are a manufacturer. After more than ten years of production experience and based on customer feedback, we modify our machines. At present, all models of machines are mature. All machines have independent gearboxes, which are more stable and firmer.
At the beginning, the customer did not reply to me. Later, I followed up with the customer by email, and the customer responded to my message on the platform. The customer purchased machines from other suppliers and the customer's familiarity with the machine itself, so after several days of communication and video call in our factory, the customer paid a deposit for the entire cabinet (112 units) on October 5, and we started production.
During production, the customer asked about the accessories of our machine. All of our machine parts are made by ourselves. The customer recommends the accessories he needs for sale. And confirmed the specific quantity. The skin picker, blade, mask, squeeze ball, shaft, motor are all purchased by the customer and used to be replaced by his customer.And according to customer requirements, design and print the logo patterns and labels required by customers.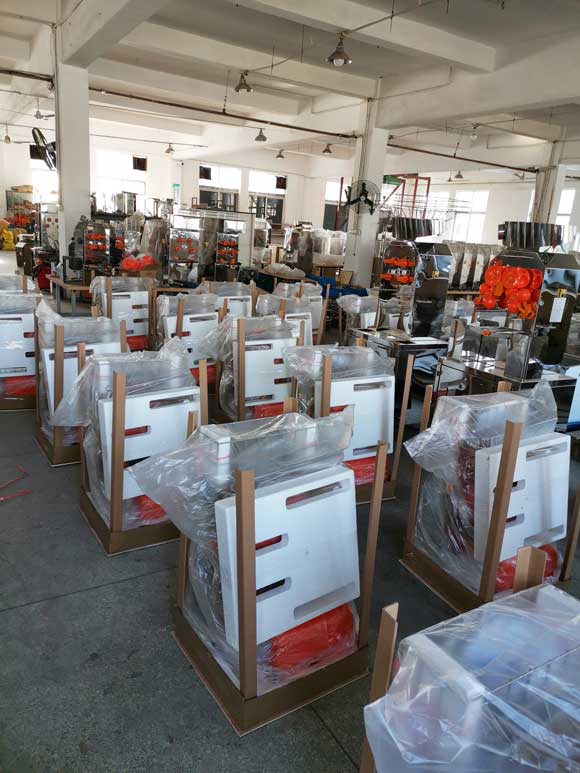 The machines are all produced and packaged on October 25. After the customer pays the balance, we booked the cabinet and the shipping schedule. All the machines will be loaded and shipped to Shanghai Port on November 2.
A total of 112 machines, 3 boxes of spare parts, a total of 115 shipments,Already in early December, the customer has received all the machines and has signed sales agreements with some of its customers. Our cooperation continues.