Automatic Orange Juice Machine Features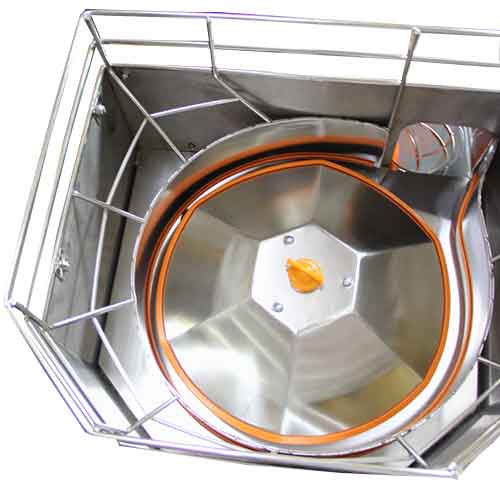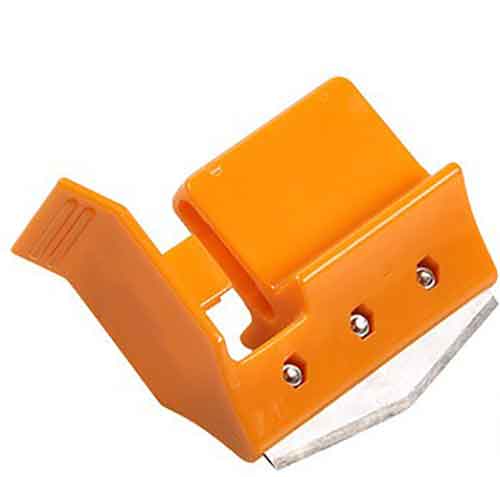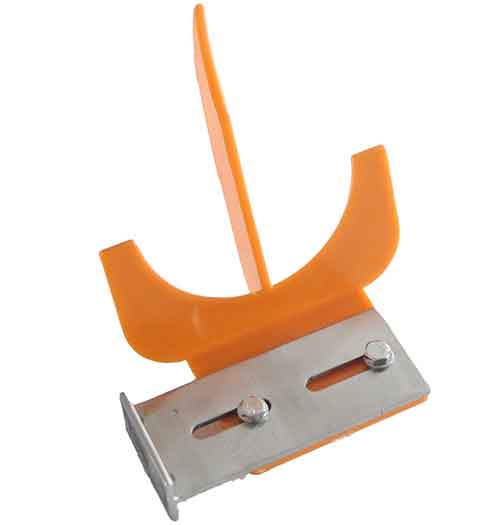 Top basket
Automatic drop , Can bear 15-20KG
Squeezing part
Food safety material,Improved extruded ball for higher lift rate
One-piece embedded peeler
Can separate the orange peel that has been squeezed out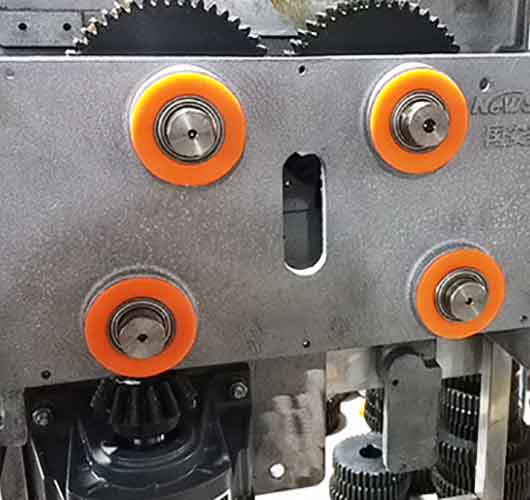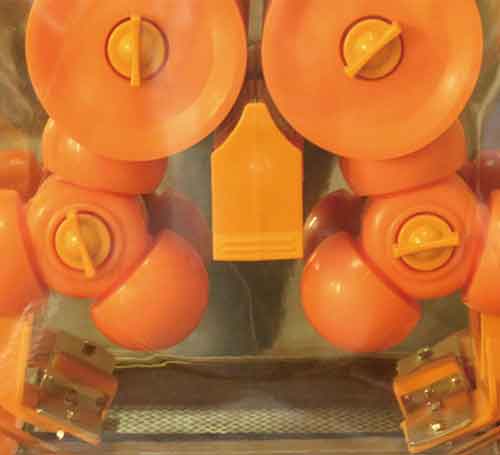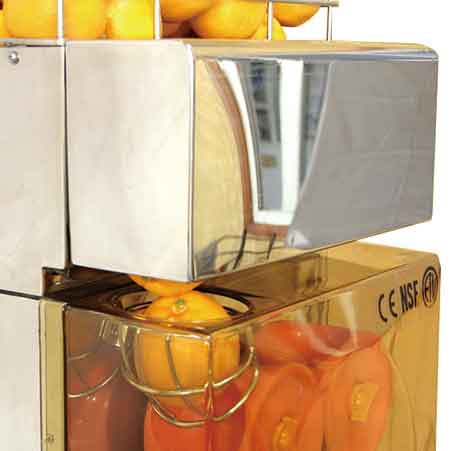 Mechanical gear
Extend service life ,running much smoothly, decreasing failure rate.
Blade
The blade is very sharp, It can quickly divide the fruit into two.
Falling track
Automatic drop track Orange size 40-80mm
Automatic Feeder Juicer Options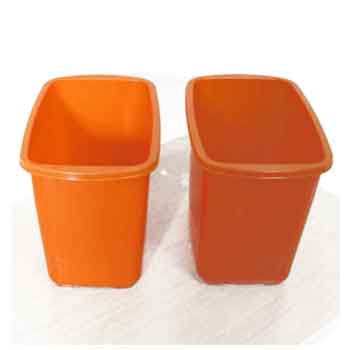 The trash can of our orange juicer machine is made of food-grade nylon, which allows us to use the machine with confidence and also increases the beauty of the machine.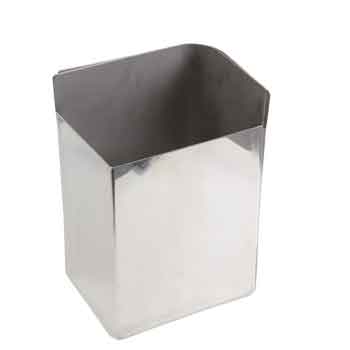 The orange juicer machine can also choose our food-grade stainless steel trash can to make the machine look more stylish, beautiful and tidy.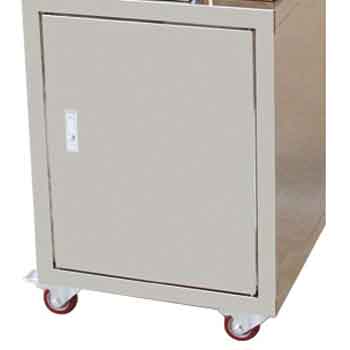 bottom cabinet. The bottom cabinet has 4 universal wheels, which can be moved. There is a 50L large plastic trash bin inside the base, which can be used to hold fruit peels.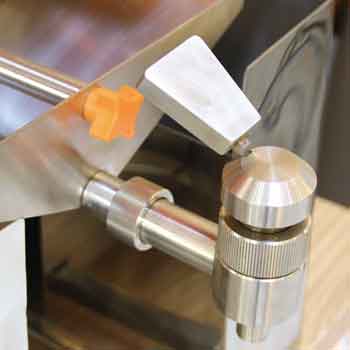 Sensor tap. press the tap to start the machine instead of a switch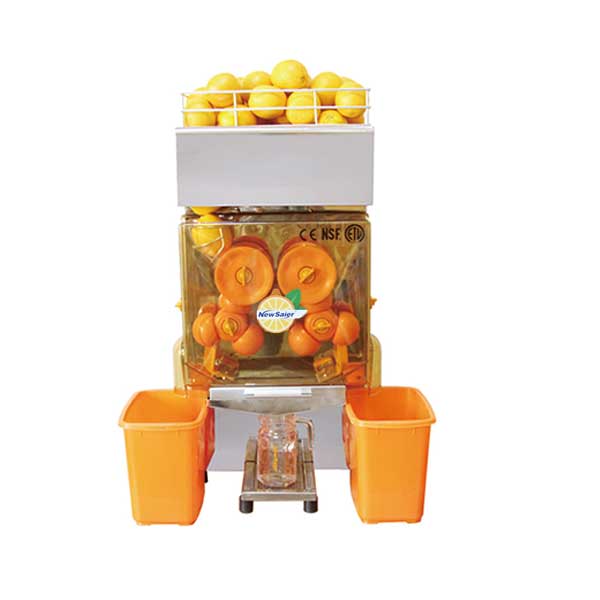 +plastic bin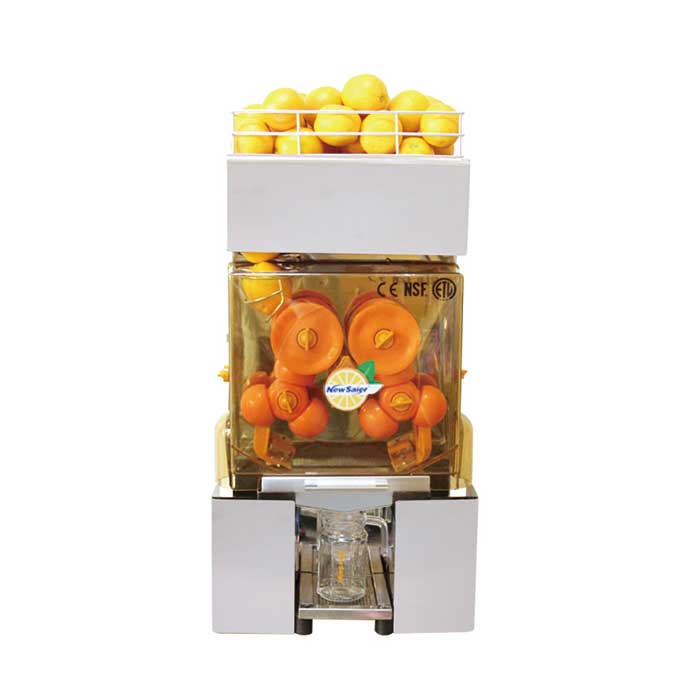 +stainless steel bin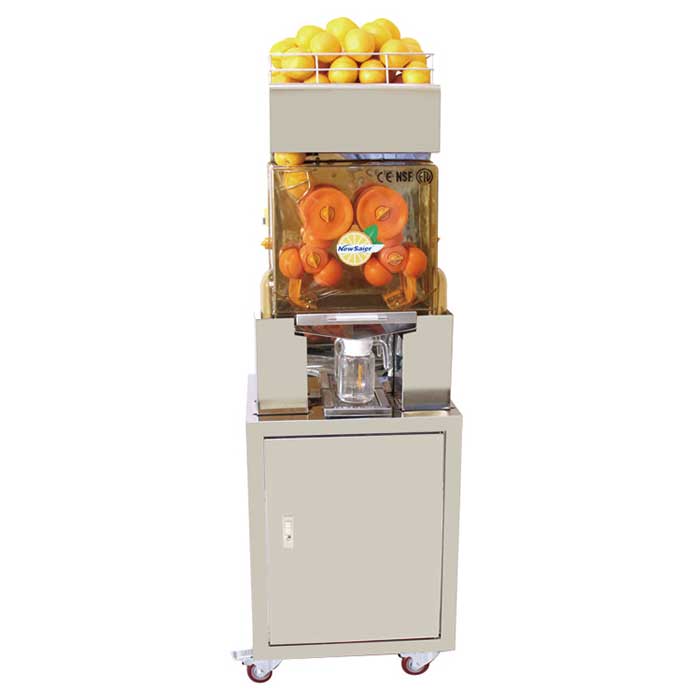 +bottom cabinet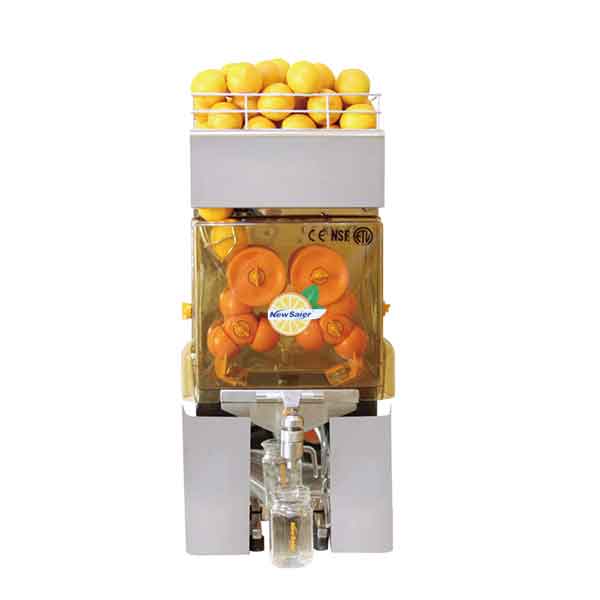 +sensor tap