Do you want to have a orange juicer machine that can squeeze juice without peeling it?
Do you want to drink fresh juice even in a hurry?
Do you want to have a green and healthy life every day?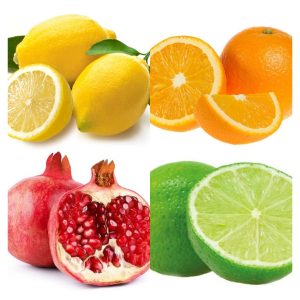 When you are hesitant to choose which one to choose, don't worry, our juicer can bring you any feeling you want
Our orange juicer machine has gone through layers of testing from material selection to polishing to assembly. Our workers always pay attention to product quality and never send defective products to customers. We strictly control every process to ensure that customers get the machine. It can be used when it is time, no need to install again, reducing customers' doubts and time, and fundamentally considering customers.
Our orange juicer machine saves time and effort and can squeeze: orange, lemon, pomegranate, lime and other citrus fruits. Our juicer is suitable for: homes, supermarkets, fruit shops, milk tea shops, coffee shops, beverage shops, restaurants, etc. Wait
The traditional juicer brings you: peeling before juice, bitter orange juice, inconvenient cleaning, time-consuming and labor-intensive, unseparable juice peel, etc. unbearable disadvantages for you
Our orange juicer machine can all be wiped out
Our advantage
No need to peel, directly squeeze
Food grade material, safe to use
Easy to clean and disassemble
Extrusion speed is extremely fast, saving time and effort
The juice residue is separated to ensure the taste of orange juice
Small power and small size (both domestic and commercial)
Our orange juicer machine will bring you a healthy and convenient lifestyle during your busy time! To bring you a daily full of vitamin C and high-quality life, our machine is not only beautiful, but also very simple to use and operate, and all our raw materials are food-grade materials, and you can use 100,000 Rest assured and assured!
We are an OEM factory, we can provide customers with customized services, whether it is your logo or you want your own unique design, you can communicate with us, meeting customer needs is our service purpose, and we are always listening to customers Opinions, always update and improve the quality of our products, and strive to meet all customer requirements.
We currently export to many countries, such as: Oman, Saudi Arabia, the United States, Spain, Ecuador, Honduras, Singapore, Malaysia and other regions. Customers have praised our machines, so you don't have to worry about our export problems and quality problems. And we will have a one-year warranty period, you can contact us if you have any questions, we can provide you with video services anytime, anywhere to help you solve problems.
These are the parameters of this machine: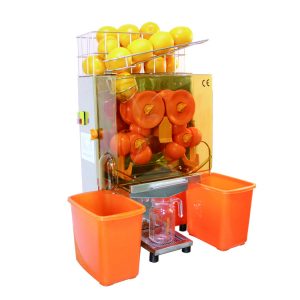 Power: 120W
Size: 44L*30W*78Hcm
Packing size: 52L*52W*95Hcm
Extrusion speed: 20 pieces per minute
Fruit size: 40-80mm (diameter)
Net weight: 47KG
Gross weight: 53KG
We also have many different models. If you want to know more about our machines, please contact us. We can recommend the most suitable machine for you according to your different needs!