Sensor Tap Juicer Same Features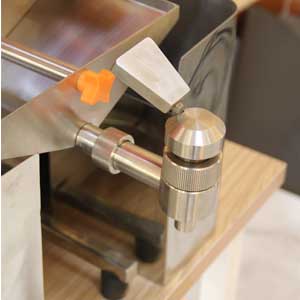 The stainless steel sensor tap tap is specially designed for self service. By opening the tap, the machine starts squeezing and by closing the tap the machine stops. By turning around the handle of the tap, you can choose between continuous or discontinuous filling.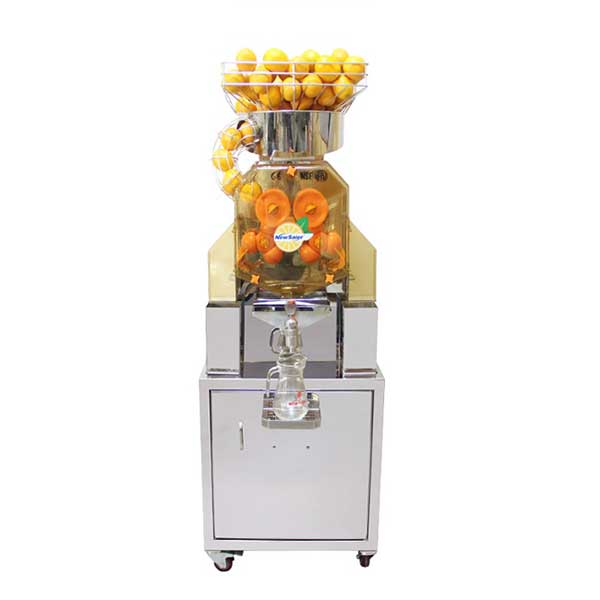 2000B-1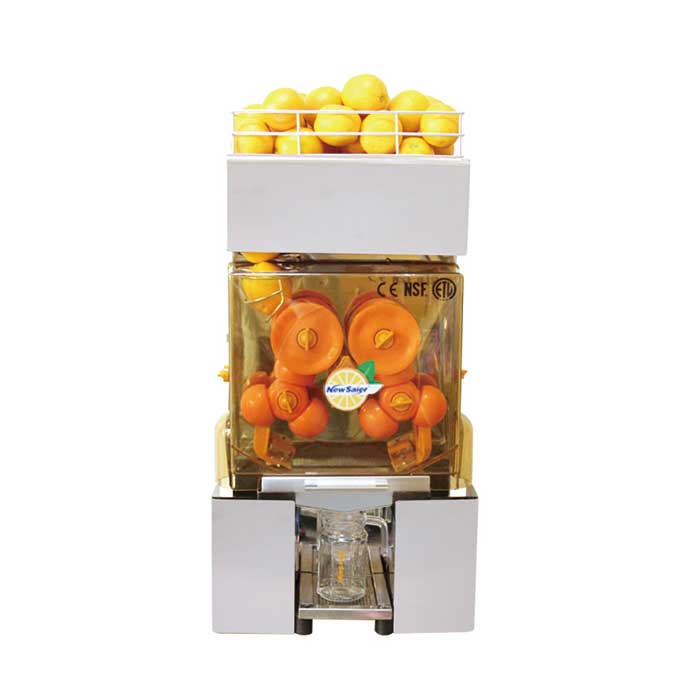 2000E-4
2000B-1 :370W(40 oranges/minute)
Bottom cabinet has a big waste bin.
2000E-4 :120W(20 oranges/minute)
Stainless steelwaste bin, Small size, suitable for placing on the table