Taking off the coat, an ice cream carnival quietly kicked off its prelude. No one can resist the joy of ice cream, is there?
This kind of ice-sweet food has planted the favorite seeds as early as a child. As soon as summer comes, the shaved ice stall next to the school starts to sell various flavors of shaved ice. Strawberry, watermelon, and blueberry are the most eaten. The top is also filled with red beans and honey beans and piled on the white shaved ice. While walking in summer, the most luxurious enjoyment is to eat ice cream anytime, anywhere! !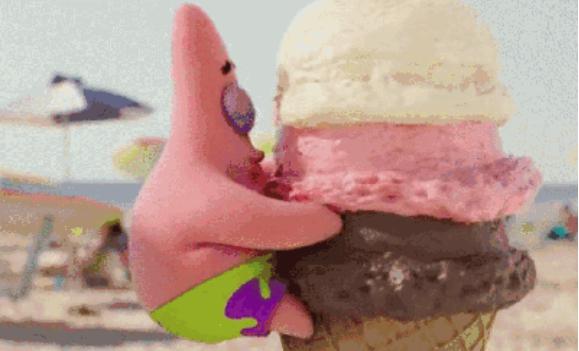 Where does the ice cream come from?
Cold drinks are not exclusive snacks that our modern talents have. Long before the invention of the freezer, records of "cold drinks" can be seen in various countries.
The invention of cold drinks in China is currently widely believed to be in the Shang Dynasty. my country had a method of fetching ice in midwinter and storing it until summer. In the Tang Dynasty, vendors selling iced cold drinks and cold food appeared on the streets of Chang'an.
It is said that in the Yuan Dynasty, a food merchant tried to add honey, milk and pearl powder to the ice. This is the earliest ice cream in Chinese history.
In the 13th century, the ice cream recipe was brought to Italy by the famous traveler and businessman Marco Polo. In the 18th century, ice cream was introduced to Europe. At that time, ice cream was something that wealthy and wealthy people could only afford.
In the 20th century, due to the widespread use of electricity and refrigeration, the cost of ice cream production was reduced, and it gradually approached families and became a universal food for the general public to reduce heat.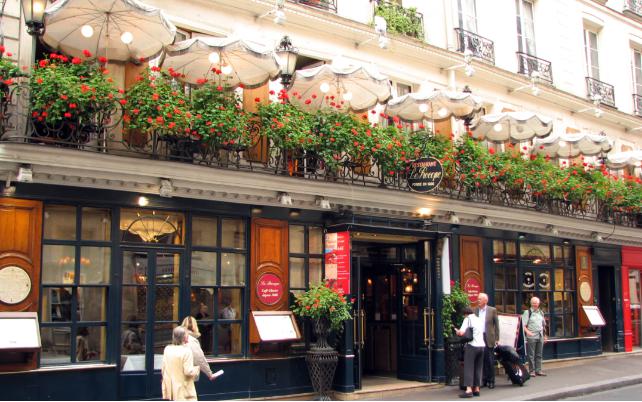 It wasn't until the end of the 17th century that modern ice cream came out in a French cafe called "Procabe Café Procope". More people had places to gather to eat ice cream, and the ice cream fashion spread quickly.
Dessert masters used eggs, milk, sugar and spices. The spices at the time were mainly cinnamon, vanilla and chocolate to make cream.
When the cream is frozen, it will have a buttery taste, thick, soft and smooth. So modern ice cream is a mixture of ice crystals, concentrated fresh cream and air. A good ice cream depends on the "balance" of these three parts.
Ice crystals come from the moisture in the raw material mixture, which supports the shape of the entire ice cream, and its size determines the texture of the ice cream. Concentrated whipped cream determines whether the taste is strong and mellow, while injecting air can expand the ice cream to form a soft shape and mouthfeel.
In 1904, ice cream cones became famous at the St. Louis World's Fair. Since ice cream cones can also be eaten, people can eat while walking, and don't have to worry about returning it after eating, or even bother looking for trash cans.
The ice cream cone that allows people to eat while walking has doubled the consumption of ice cream in the entire United States. In order to cope with the ever-increasing demand, the self-winding cone machine was invented in 1909. By 1920, the production of ice cream cones had been almost completely mechanized. It can be said that ice cream can become a global food that ice cream cones are indispensable!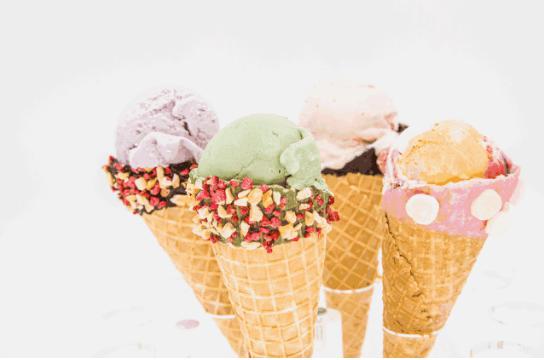 I knocked a bunch of ice cream and found that "vanilla flavor" is always the default flavor of ice cream. If you don't believe me, if you recall the brands and flavors in your mind, is it the most classic but the vanilla flavor?
What is the taste of vanilla? In fact, vanilla in a broad sense is our common ingredients such as mint, rosemary, and basil. But the vanilla we often talk about, the English name is Vanilla, which refers to "vanilla", which is a natural vanilla plant.
In natural vanilla, vanillin is the most important aroma component. Fresh vanilla does not have a sweet smell, because the vanillin it contains is not free, but in the form of glycosides, and the fragrance cannot be released at this time. After a long process of sun exposure and fermentation, vanilla finally got its aroma.
Vanilla is a climbing plant that looks very similar to carob. You can see the fine and dense black seeds in the dried vanilla. If you add the vanilla seeds to the food, you will smell the vanilla. It has a little fresher aroma than pure milk ice cream, and it is not as sweet as fruit-flavored ice cream.
Natural vanilla is more expensive, so most of the vanilla flavor we eat in processed food comes from artificially produced vanillin. It is this artificial production process that makes vanilla flavor maintain a long-term and stable status in the cold drink and dessert industry.
BTW, ice cream made of vanilla will eat black vanilla seeds.
Ice cream can be divided into Italian ice cream Gelato according to the softness and hardness of the texture, which is represented by our common Haagen-Dazs. It is sold in the form of ice cream balls. It can be seen from the shape that it is harder and the taste is denser and thicker of. Because American ice cream has not been hardened, it has a very delicate and silky texture, which melts in the mouth like a cream. In addition to our common cream ice cream, the common ice cream based on the main ingredients are sundae and Frozen Yogurt.
The most common ice cream sundae is what we have seen in fast food restaurants. It is a soft ice cream made with a mixture of milk, fruit pulp, juice, jam, etc. The taste is changeable. Frozen Yogurt uses yogurt powder and ice cream powder as raw materials and contains active probiotics. It is low-fat, low-sugar or fat-free and sugar-free. It is very popular in European and American countries. Speaking of flavors, nowadays, it is no longer limited to sweet flavors such as vanilla and chocolate. Some exotic flavors of ice cream are on the way. There are many unexpected flavors of ice cream in the world. Even ice cream vending machines from New Saier can make soft ice cream with multi-flavour and with topping.
How serious is the curling of ice cream! Do you dare to eat ice cream with jellyfish flavor?' Lick Me, I'm Delicious' ice cream company has developed an ice cream with jellyfish protein as the main raw material, and it will glow when you lick the ice cream? ? ?
When ice cream met "local delicacies", the British created fried fish ice cream, and France directly served foie gras ice cream.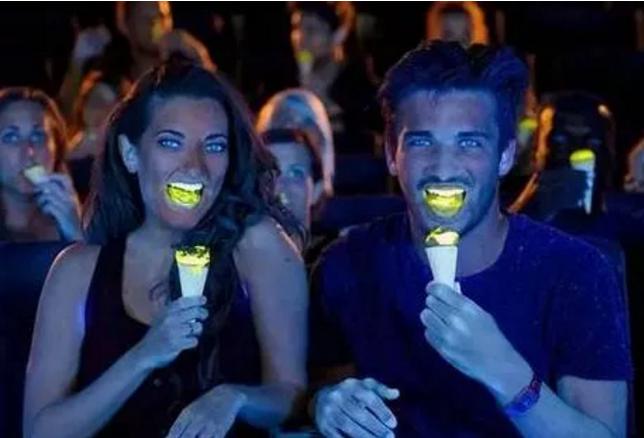 When ice cream met "local delicacies", the British created fried fish ice cream, and France directly served foie gras ice cream.
Japan's ice cream is actually horse meat ice cream, so I was persuaded by the name! But it's not surprising at all.
After all, we also have the "Northeast Braised Iron Pot" ice cream from the Northeast, which tastes a bit like "Ice Cream Version of Pork Floss Beibei".
Shandong people also put their love for green onions into the "scallion popped milk ice cream." The chocolate is wrapped in a lot of green onions and crunchy oatmeal, with a sweet and salty cheese flavor.
Chongqing's "hot pot ice cream" cannot lose, and Changsha's "stinky tofu" ice cream is not weak.
However, many of them are actually made a gimmick on the appearance and name, and the taste inside still retains the taste that is accepted by the public. For example, "stinky tofu" is an ice cream with chocolate and cheese wrapped in soy milk flavor, and the red chopped pepper is chopped strawberry.
Ice cream with too much water will inevitably be rough, while too much sugar and fat will make the ice cream too sticky, and the quality of the ingredients will be reflected in the ice cream without reservation.
Take a bite of ice cream and experience the state of it in your mouth. A good ice cream will have a weak air feel. The smooth taste ice cream is like beer foam. Although it melts in your mouth, you can still feel solid.
The ice cream made by vending machines currently supports more than 16 kinds of raw materials, and can be matched with 3 toppings and 3 jams. The flavors are rich and varied, are deeply loved by the majority of customers.
At present, the ice cream vending machines produced by new saier have been exported to Singapore, Malaysia, Thailand, Jamaica, Germany, Canada, the United States, Israel, Brazil and other parts of the world, and received unanimous praise from customers. Among them, the crisp cone ice cream machine is small, cute, intelligent and inexpensive, quickly occupying the market.
Who can refuse an ice-cold ice cream in the hot summer?
So What is your favorite ice cream flavor?